leadership
Our leadership embodies the bold traditions established as part of our legacy.
working at Debono
Debono Group is a place where you can grow. We are a dynamic and entrepreneurial company with a dream to give people one hour back to do what they love by challenging the current mobility status quo. We are proud to have people who are passionate and believe in the transformative power of effective mobility solutions. In this regard, we are always interested in meeting potential team members to join our team of professionals in order to continue providing personalised, efficient and professional services to our increasing portfolio of clients.
We offer experiential opportunities and training, enhanced personal development as well as numerous benefits, such as flexible working arrangement, health insurance, weekly breakfast, monthly treats, employee referral scheme and discounts.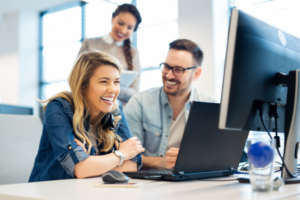 our values
A beginner's mindset
We're boundlessly curious. As long as it involves learning, we're in.
Focused on adding value
We're passionate about offering solutions that truly benefit our customers.
Fearless
We never shy away from challenges, however formidable.
Purpose driven
We truly believe we can improve everyone's quality of life.
Entrepreneurs
The status quo is there to be challenged. We do just that.
These values drive us and are at the core of our work, policies, strategies and in our relationship with each other, our partners and our stakeholders.
Our business is global, but our presence is local.
< Back